Hello, how is everybody doing during this Covid-19 Pandemic? I hope all is well with you and your families. I am 29 years old, Mexican, native of Orange County. My Horoscope is an Aquarius. I'm very down to Earth, loyal, fun, and always honest.

I love to camp, swim, travel, take long hikes and just be active overall. I also enjoy listening to oldies. I love to draw art in my spare time, being that it is therapeutic and relaxing for me.

I have a short amount of time left to do, as I see it. I'm working towards time off and bettering myself as a person, taking all the groups I can.

Honestly, I'm trying something new being on here and putting myself out there so I'm hoping to discover an enjoyable person, maybe you can be that special one.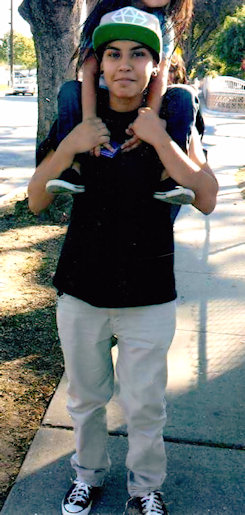 Serina Bailon #WF8620
P.O. Box 1508
Chowchilla, California 93610

Race: Hispanic
Date of Birth: 2/16/1991
Height: 5'2"
Earliest Release Date: 2024
Maximum Release Date: 2028
Religion:
Would you like letters from both sexes? Yes
(This does not refer to sexual orientation) 
Education: College Student
Occupation before prison: Mostly Labor Work (Coast Signs, WM)
Activities in prison: Drawing, College Work, Working Out, Reading, Self Help Groups
Can you receive and send emails: Yes, via www.JPay.com