My name is Alexandra.   For a little drama, I introduce myself as Alexandra INC. , referring to "Incarcerated" in the present but Incorporated" in the future.  I am 27 years old but people tell me that I host an 'old soul', an "active mind" and a voracious drive, so I definitely think owning a company is within my reach.  I currently reside in a "cozy" little getup called Las Colinas which I have leased until at least August 2020. I've had nothing but time to reflect on the mistakes and bad choices that led me here. I have realized that anger, blame and self-pity are useless and am committing the rest of my time and the resources available to treading new trails and meeting new people.  So, I'm creating a profile in hopes of reaching caring altruistic people, forming new friendships, sharing stories, hearing what advice others may have and reading about what others have been through.  It would give me something to look forward to, help me stay positive, aid me in developing new perspectives and it would definitely make my time in here a lot easier. 
Here's a little info on me.  I'm an adrenaline junkie.  I love racing jet skis, jumping off cliffs into clear water,  and riding in fast cars, roller coasters or just about anything else that threatens my safety. 😉 I love airplanes but look forward even more to jumping out of one when I'm released to commemorate a new beginning .  I can slow it down also … nothing better than a good game of cards, a nap on the beach, or sunny day out kayak fishing.  I am passionate about animals and would like to open 2 different non-profits eventually.  I love to try new things and see new places (when I have the freedom to do so)   I have an open mind to most everything … I want to experience everything life has to offer and I'm going to have some time to make up.   Indifference is my enemy. I want to hear what you have to say.
If anything I've written connects with you or you want to invest some time into helping me figure things out or if maybe you just need someone to talk to also then please send a note my way soon.  I would appreciate it more than you know.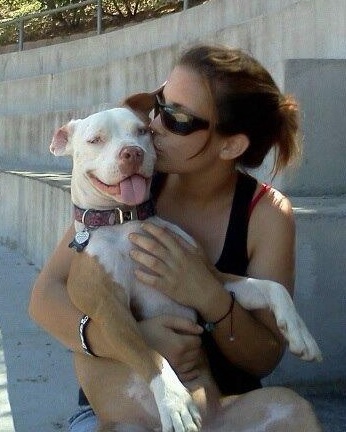 Alexandra Rule 19751429
LCDRF Las Colinas Detention and Reentry Facility
451 Riverview Parkway
Sante, California 92071

Race: Caucasian
Date of Birth: 3-5-1992
Height: 5'4"
Religion: Christian
Education: Enrolled in college classes
Earliest Release Date: 8-2020
Maximum Release Date: 2-2021
Would you like letters from both sexes? Yes
(This does not refer to sexual orientation)  
List prison approved inmate email address/addresses if available:
Through Who's in Jail" Website: https://apps.sdsheriff.net/wij/wijDetail.aspx?BookNum=OeRZGacqgF%2fALTp06XgIQPZ0tQOyLXWf%2fPMakLTDvv8%3d
After you click on the link, type in my last name (Rule) and first name (Alexandra)
Click Lookup, and you'll be asked to type in some letters to verify you're not a robot, then click Continue
Then click on my last name and you'll see a button that says "Email Inmate"
You'll have to validate your email address first so the site will send you a link, but once you click on that you can write away. Since I can only receive emails, you'll have to enter your mailing address so I can write you back.
Activities in prison: Reading, writing, exercise, taking college courses