I am 5'8", 165 lbs., black long hair, hazel green eyes, DD chest w/ my nose, ears, lips and tongue pierced. I have tattoos everywhere, none on my face or chest or legs. I enjoy concerts, rock, R&B, and country music. I enjoy hunting, fishing, shooting and camping.

I always work and have my own car. I am just doing a parole violation and am looking for someone to talk to and help me find friendship, or whatever comes of it.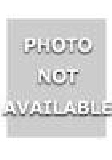 Ri-Ann Spears #211733
U.S.C.F.
P.O. Box 165300
Salt Lake City, Utah 84116


Date of birth: 5/4/1988
Height: 5'8"     
Education: High School         
Occupation before prison: Waitress      
Earliest release date: 2/2023    
Maximum release date: 5/2023
Would you like letters from both sexes? Both     
(Question does not refer to sexual orientation)
Can you receive email? No
If yes which email service?      
Can you respond to email?
Activities in prison: School, gym, art
Anything Else?