Hi my name is Ladessa, most people call me Des. I'm so happy to be in your view right now! Stay with me! I'm a 30 year old woman whose very outgoing, talkative, active, & ambitious. I have no children &  I've been blessed with very good genes; I have an hourglass shape, great hips, and legs for days! I'm looking for someone who is open to building a positive relationship off of deep conversations. I need someone for the long run, physically and emotionally. I am looking for something real and someone who can share their lives, their adventures, their passions with me; accept and move beyond my past like I have. I see this chapter in my life as something to value, something to learn from. I enjoy my job here & I am very good at it. I am even considering accepting a career offer with the same company outside of here. I am a very driven person; I don't mind getting down & dirty; love DIY (building) projects & jam on demo days! Add me on GTL! we can email, plus we have video visits available. I would just like to get to know someone & learn about your world. I have a very good support system at home, but I feel they shield me from what life is really like sometimes and that's what I'm craving, real life.  Write me, I am waiting for that one person who gets me; gets me on edge, makes me feel at home in your words.  Tell me everything, just be real please.  I'm laid out, wide open....no secrets here. I can't wait to hear from you! Talk to you soon, Des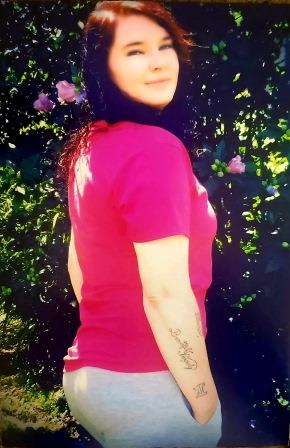 Ladessa Sparks 267045
Madison Correctional Facility
IDOC MCU Mynl 1-43
800 Bus Stop Drive
Madison, Indiana 47250

Date of Birth: 6-8-1990
Height: 5'9"
Education: College courses
Earliest Release Date: 10-3-2022
Maximum Release Date: 10-3-2024
Can you receive email? Yes
If yes which service? Connect Network GTL
Can you respond to email? Yes
Occupation before prison: Hostess
Activities in prison: Workout, listen to music, watch TV with my girls, most importantly my job
Anything else? I LOVE, LOVE,LOVE to read.  Many times I start a book and realize 14 hours have past!