Hi! My name is Tokeisha but you can call me Keisha. I am a single female looking for mature adults, male and female, to build real, true friendships with. My time is short here so I don't have time for games. So please, serious serious inquiries only. 
To tell you a little about myself: I'm very understanding and non-judgmental. I'm generous, sincere, open-minded, and considerate. I'm honest and trustworthy. I love computers and pretty much all technology. I enjoy traveling, dining out, movies, shopping, listening to music, sports, art, poetry and exercising.
I'm very loyal and I'm looking for friends who are the same. I love to laugh and enjoy life. I'm also very adventurous. I plan on traveling the world when I'm released. If you think you would like to know more about me (and there's much more), feel free to write me. I look forward to hearing from you!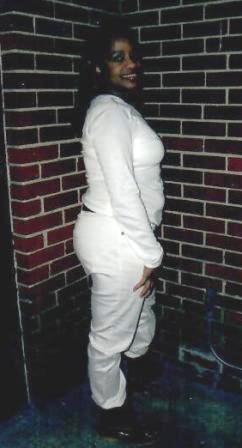 Tokeisha Burch #201363
BCBF Alabama Dept. of Corrections 
1216 25th St. North 
Birmingham, Alabama 35234

Race: Black
Date of Birth: 2/18/1978
Height: 5'1"
Religion: Christian
Education: 1 year college
Earliest Release Date: 7/21/2020
Maximum Release Date: 7/31/2020
Can you receive email? No
If yes which service?
Can you respond to email?
Occupation before prison: Internet Technician for Verizon
Activities in prison: Exercise, Reading, Crocheting, Watching TV, Attend Church 
Anything else?