I am searching for a gentleman who is patient, hard working and understanding. I am funny, soft spoken and I can be silly at times but I am serious about finding love that comes with mutual respect and both people put 100% into a relationship.  Despite my circumstances, I am looking for that special someone to take a chance with. Even in my situation, I have a lot to offer.  I can brighten your days, make you smile and laugh, care for you and appreciate you.
Write me or email me at accesscorrections.com I am looking forward to getting to know you, building something and seeing where it leads.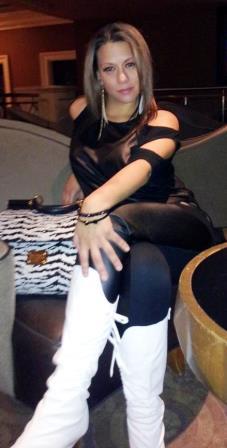 Stacy Clapp 1045941
Florence McClure Women's Correctional Center
4370 Smiley Road
Las Vegas, Nevada 89115

Race: Puerto Rican, Italian
Date of Birth: 8-15-1985
Height: 5' 3 1/2"
Religion: None
Education: High School Diploma
Earliest Release Date: 10-31-2018
Maximum Release Date: 2019
Can you receive email? Yes
If yes which service? accesscorrections.com #1045941
Can you respond to email? Yes
Occupation before prison:
Activities in prison: 
Anything else?