I am passionate about life and always see the glass as half full. I know how to make the best of a bad situation. I work out and enjoy doing yoga to stay in shape.
I am very motivated and determined. I am an open minded lady, and I am not afraid to get dirty and work for the finer things in life.
I look forward to hearing from you and getting to know you.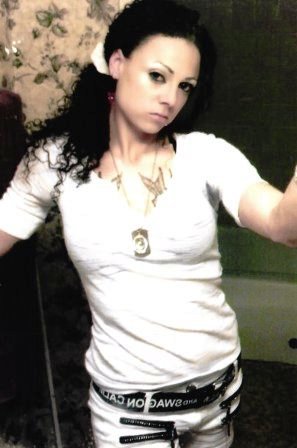 Monika Wood #1984713
1401 State School Road
Gatesville, Texas 76599

Race: White
Date of Birth: 6/21/1983
Height: 5'2"
Religion:
Education: Associates in Business, 2 years
Earliest Release Date: 2/14/2020
Maximum Release Date:
Can you receive email? Yes
If yes which service? www.JPay.com
Can you respond to email? No, please provide your mailing address so I can respond
Occupation before prison: Manager and Bartender
Activities in prison: HVAC Tech, Student


Notice: If you write Monika via www.JPay.com email, you must include your postal mailing address or she will not be able to respond. She can receive emails but can only respond via postal mail.