"Playful Pinup" Hi, welcome to my profile! I haven't had the best luck with finding people who genuinely care about me. I'm here looking to change that. I'm a Pisces, Loveable, Super Creative with everything I do. A hairstylist by trade, also modeling on the side for fun, however, I'm not afraid to get dirty :) I'm currently in the carpentry program here. I'm excited to see what my hands can create. I'm also working towards my associates degree in behavioral sciences. I'm proactive, I always make the best of every situation, no matter the circumstances. I love to cook and watch movies, but I really wish to travel and see the beauty of the world. I've never had the chance to explore so it's definitely on my Wishlist. I love intelligent people with great sense of humor. Those qualities are very sexy to me. Someone willing to teach me a thing or two about life. It is very lonely in here. If you think you are the smart, adventurous, dedicated friend for me please feel free to write me soon. I can't wait to meet you.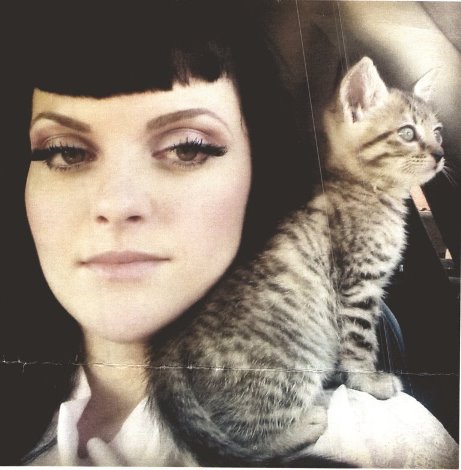 Kristy Chavez #X23397
16756 Chino – Corona Road
Corona, California, 92880
Race: Other
Date of Birth: 3-19-1984  
Height: 5'3"
Religion: Spiritual
Education: High School Diploma, Trade School
Earliest Release Date: 1-5-2019
Maximum Release Date: 1-5-2022
Would you like letters from both sexes?
(This does not refer to sexual orientation)
Can you receive and send Email: Yes via www.JPay.com / media & email
Occupation before prison: Hairstylist/Model
Activities in prison: Self-Help, Aerobics, Actors Gang Theatre Group
Anything Else? I'm seeking meaningful friendships.