Add a bit of Joy to your life…
I'm not the typical person you will discover in an ad, and if you are the person reading this, I hope you'll take the time to get to know me. I'm Joy, 39 years old, 5'1" tall, & 195 pounds. Don't let the numbers fool you because I have some dangerous curves, thanks to yoga practice and daily walks. I love hiking and can't wait to take that on again once this time is over. I enjoy so many different things, and even in a place like this, I can still keep my joy. I have a thirst for knowledge, and while here I've become certified in braille. It is gratifying to believe that I am making a difference in people's lives, sound and communities while I am here. Along with that, I am intrigued by different cultures and their customs. Maybe one day I can combine that intrigue with my desire to travel and my love of photography. It would be a dream to visit and photograph some of the many old civilizations around the world. Sports, especial Basketball is another one of my passions and I am a dedicated University of Kentucky fan – Go Wild Cats! I listen to all types of music, to me it is transcending. When I listen I can become quiet nostalgic remembering the good times in my life.
I am seeking someone who is understanding and thoughtful, but also with a sharp sense of humor. I love all aspects of life, and if I haven't already tried it, I'm willing to dive in. Maybe you are the perfect person to take a leap with. I think you need some Joy in your life, so write or email me and lets start getting to know one another. Jpay me or write me – I can't wait to hear from you. I know someone on the other end of this ad is the exact someone who I was meant to meet.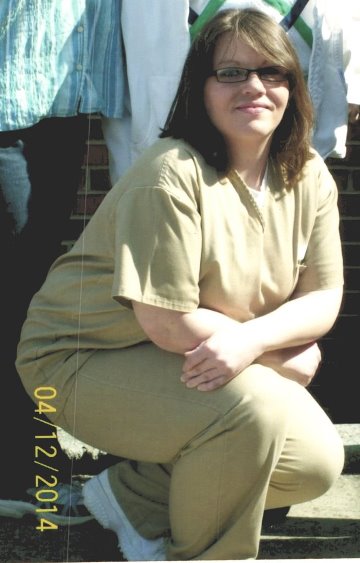 Joy Watkins #223840
KCIW
P.O. Box 337
PeWee Valley, Kentucky 40056
Race: White
Date of Birth: 4-9-1978
Height: 5'1"
Religion: Christian
Education: Some college
Earliest Release Date: 2-8-2027
Maximum Release Date: Life
Would you like letters from both sexes?
(This does not refer to sexual orientation)
Can you receive and send Email: Yes via www.JPay.com
Occupation before prison: Certified Nursing Assistant
Activities in prison: Work as a Braille Transcriber