STOP IN THE Name OF ... WE Shall SEE
My name is Ashley, I've been caged for quite some time now and I'm ready to leave this life and place behind. I'm looking to settle down again, to love and be loved, find someone to build a real connection with, maybe relocate given the right opportunity. I'm a loyal, fun loving woman looking for someone who is older and established and knows what they want. I enjoy the outdoors, beautiful scenery, and traveling as much as a night spent cuddled up on the couch watching a movie. My hobbies in here include the stair stepper, reading, journaling, yoga, listening to music, taking classes, and twiddling my thumbs starring off into space, what? :-) It gets lonely and boring a lot of days. So if I've piqued your interest in any way, take a chance and let's see where this goes. Talk to you soon.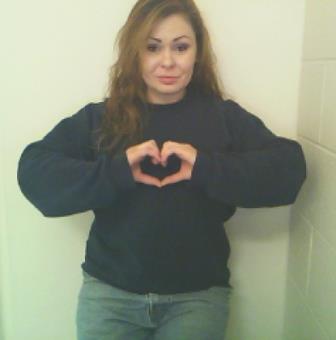 Ashley Adams 18267084
Coffee Creek Correctional Facility
24499 SW Grahams Ferry Road
Wilsonville, Oregon 97070

Date of Birth: 9-4-1987
Height: 5'0"
Earliest Release Date: 8-16-2021
Maximum Release Date: 8-16-2021
Would you like letters from both sexes? Yes
(This does not refer to sexual orientation)     
Education: Some college
Occupation before prison:
Activities in prison: Eye Glass Programs, Yoga, Crafts, Exercise
Can you receive and send emails?   Corrlinks.com  Send your email address with your letter so that I can add you as a contact.