***Please include your mailing address if you J-Pay me so that I am able to respond.***
Sometimes life just throws everything at you, and all you can do is roll with the punches. No matter what, continue to live and to find every hidden blessing. I've always been one to jump in with both feet. I'm straight forward, honest, loyal, strong minded and dependable. Throughout my days, I've carried a heavy load and, well, I desire to grasp the pleasant path. I can't live without books, music, writing, and the outdoors. Pleasures of mine include cooking, visiting museums, and learning about different cultures.
Seeking people who are honest, trustworthy, loyal and dependable. A person not fearful of showing who they really are. Hands down, conversation and communication is important. I want striking personalities, someone to laugh the days away with, but willing to see the bigger picture too. If you have what it takes to keep up, please do write because I'll be waiting, but remember, I need a mailing address to be able to respond to you.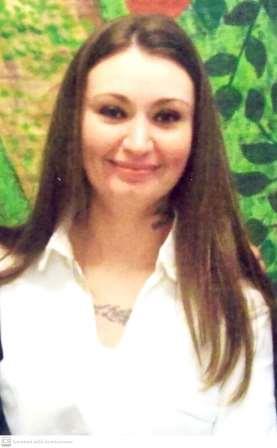 Angeline McInnis 01861810
Mountain View Unit
2305 Ransom Road
Gatesville, Texas 76528

Date of Birth: 10/18/1982
Height: 5'4"
Education: Some college
Occupation before prison: Management
Earliest Release Date: 2022
Maximum Release Date: 2032
Would you like letters from both sexes? Yes (This does not refer to sexual orientation)
Can you receive email? Yes
If yes which service? jpay.com
Can respond to email? No, I can only respond via postal mail Activities in prison: Work in braille, read, write, and work-out Anything Else? College