Active, healthy, And ready for friendship. I'm just seeking friends that can give me the emotional support needed as I seek sobriety. My picture is from 1 year ago. I am 5ft 7in tall and weigh about 160. I love to paint, write and the beach. I have 5 children all grown and 1 dog… a husky. I'm spiritual and intuitive. I have a wild side that I'm seeking to harness a guide into recovery. I do not look like a criminal and wish to put all my talents into becoming all that I can be hopefully there's a lovely friendship in our future.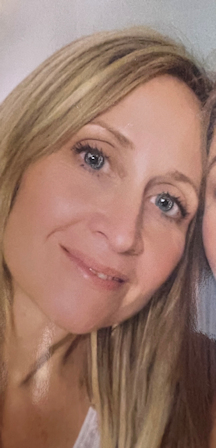 Alison Miller 21146634
Las Colinas Detention Facility
451 Riverview Parkway
Santee, California 92701

Date of birth: 2/10/1972
Height: 5'7"
Education: College BA
Occupation before prison: Account Manager
Earliest release date: 8/1/2022
Maximum release date: 8/1/2022
Would you like letters letters from both sexes? Yes
(Question does not refer to sexual orientation)
Can you receive email? Yes
If yes which email service? SDCS website
Can you respond to email? No
Activities in prison:  None
Anything else?